Throughout our history Rototech Group Legrand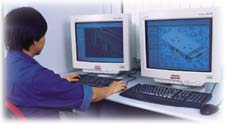 has been a fervent advocate of finding ways of doing more with less. Our time and efficiency-sensitive manufacturing philosophy incorporates several proven manufacturing methodologies including: "Lean Thinking," "Just in Time" and, most importantly, the productivity-enhancing concept known as Kaizen.
For companies the world over,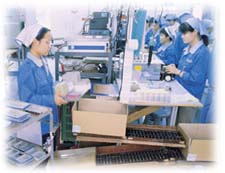 Kaizen has come to represent quality as well as productivity. When combined with Rototech's pioneering CAD/CAM/CAE capabilities, its
ISO 9001 Certification and its multi-lingual commitment to excellence in customer service, we stand alone as a single-source provider-designing, engineering and building a wide variety of products for customers.
Capabilities Profile
Company Founded 1982

Manufacturer of Original Equipment for Global Customers

Built Dongguan, China Facility 1997 (200K sq. ft., air-conditioned)

Lead Free Wave Soldering

Plastic Injection from 50 Ton to 350 Ton

Laser Engraving

On Site Tool Shop

Spot & Sonic Welding

Metal Stamping from 20 Ton to 110 Ton (Progressive Die)

Full Auto Molding with Hot Runner & Quick Mold Change

Toroid & Solenoid Coil Winding (AWG12 to AWG40)

Thermal Plastic Expertise

SMD Mounting (Sony Mounters & Heller Reflow)

Kaizen Based JIT Manufacturing

Vertically Integrated Manufacturing

Manufacturing Workforce Housed On Site

Product Based Cell Production

One Piece Flow Manufacturing (not a batch process)

Kanban Visual Management

Pull System Materials Planning

Extensive & Ongoing Training & Passport Re-certification Process

ISO 9001: 2015 Quality Management Systems

ISO 14001: 2015 Environmental Management System

CAD/CAM/CAE

/ Mold Flow

Agency Approval (UL, cUL, CSA, VDE, CE, EMC, FCC)

Team Work Concept
COPYRIGHT © 2019 ROTOTECH GROUP LEGRAND